PRODUCT DEVELOPMENT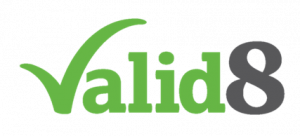 Proven Process - Better Results:
Step 1: Define and Plan:
Prior to contract award, Custom Products gains a complete understanding of customer expectations and design requirements.  Upon award, the design team develops a comprehensive project plan with the OEM's design and procurement teams.  Expectations relating to product design, delivery, quality and cost targets are established and agreed to.
Step 2: Supplier Selection and Management:
Identifying and qualifying suppliers to partner with throughout the cab development process is key to success.  Partner suppliers provide critical expertise and deliver quality components on time meeting all expectations for reliability, durability and performance.  CP uses an advanced supplier scorecard to provide feedback to suppliers and develop true partnerships.
Step 3: Product Design:
Multi-functional teamwork further develops the product concept into detailed CAD models.  Functional samples are produced for evaluation.  Potential failure modes and key characteristics are identified for use in process development and product verification and validation testing.  Regular reviews are conducted to assure the design process is on target.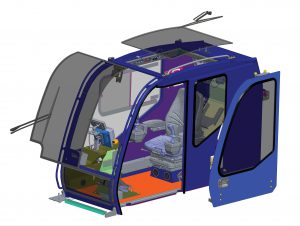 Step 4: Product Validation:
In house test area resources validate the product meets key design and industry requirements and specifications.  CP has testing capability for complete ROPS/FOPS/OPS testing, seat belt anchorage, electrical, water intrusion and other testing as agreed to with the customer as part of the overall product validation plan.
Step 5: Process Development:
Defining process, layout, tact times, and material presentation plans that will be used to consistently build the product to specification.  In house tooling design and build complemented by defined training requirements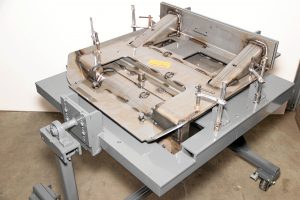 for production operators assures optimal product flow through manufacturing.
Step 6: Process Validation:
Verifying process and the quality system yield consistent conforming results.  Standard controls such as AWS D1.1 certified weld facilities and ongoing monitoring of paint system performance are part of the solution.  Product specific processes, key steps and controls are defined and measured through a formal PPAP process.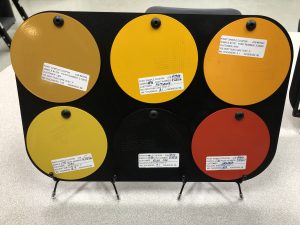 Step 7: Quality Systems:
Developing and implementing control plans and process control elements to ensure all key characteristics and process risks are properly monitored and controlled.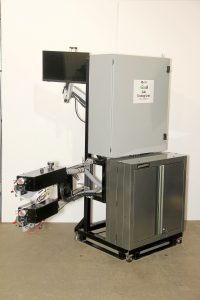 Step 8: Success!
Meeting customer expectations through defect management, variation reduction and VA/VE exercises.  Ongoing metrics of on time delivery and defect escapes trigger 8D corrective actions for designs and process not performing to plan.